Constructing "The Truck Stop at the Center of the Galaxy"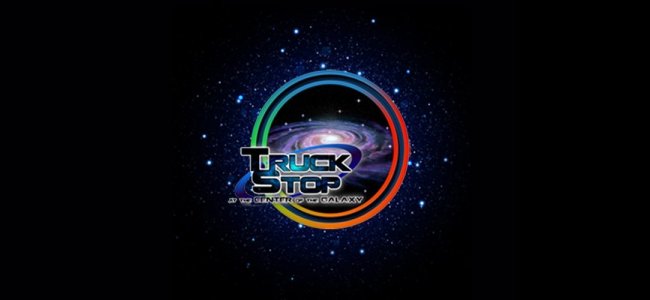 You never really know when an idea is going to take off. Sometimes it just explodes into being; other times it evolves slowly, revealing itself as if it had been there all along.
"The Truck Stop at the Center of the Galaxy" definitely began as the first and, in a surprisingly short time, transformed into the latter.
It all began almost two years ago to this date. During one of our twice-monthly virtual writing group sessions, we got into a discussion about shared-world anthologies. And then we, as we tend to do at the end of our sessions, started to get silly. Many ideas were discussed — most even more ridiculous than the one that came before it. And then, like dawn breaking, the silly gave way to seriousness, and we realized that we just might have something here.
The model we wanted to follow would allow for stories of all different lengths — from short stories all the way to full-length novels. We wanted to establish a regular schedule so that readers could expect a new story in the series every month. And here, at last, we are.
The stories, and the entire background and series, could not have happened without the enthusiasm and support of our authors. It's been a lot of hard work, and a lot of long and even more difficult discussions, around both the science and the stories. Our goal is: "Let's get the science right, but let's also have fun with it." Among the stories to come, you will find some classic science fiction, mystery and thriller, and even humor. We hope you will find something to enjoy in every one of them as you follow along with the series.
These stories are dedicated to the memory of Bob Schoonover, who left us far too soon, before he could see this crazy idea of ours come to fruition (or publication, as it were). I hope that Bob, wherever he is now, is pleased with what we have achieved here. We hope that you enjoy it as well.
Enjoy your visit to our Truck Stop at the Center of the Galaxy. We hope that you'll return again and again as we publish each new story.